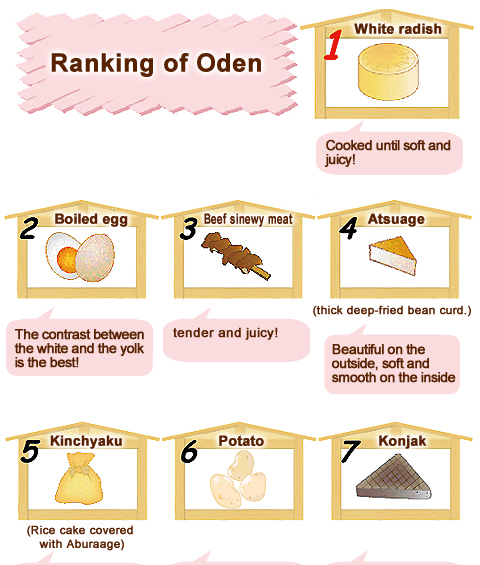 We developed a special daikon (long white radish) which is soft but maintain its firmness even when stewed.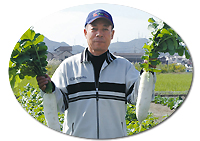 Daikon has many health benefits. Here are a few of them:
・Makes your blood healthy
・Has plenty of vitamin C
・Good for digestion



It is said that ginger has long-term beneficial effects for your health and it can be used in a variety of dishes.
Some of its effects are: Stimulating the appetite, preventing nausea, regulation of bowel movement, cough suppression. It has helps with suffed noses, neuralgia and other conditions.







Beef tendon is the most famous ingredient in oden in Kansai.
This meat makes good broth and is an essential part of Himeji Oden soup.
Beef tendon has two types: Tender type and chewy type.